Published Mar 22. 2012 - 9 years ago
Updated or edited Aug 8. 2015
First fly trip of the year - March 22
Well I got out today for the first time this year! Was absolutely amazing, getting out and loosing up the rusty ole casting arm!
I took out the St.Croix Bank Robber 5wt and rigged it up with an Airflo Polyleader. Was my first time using both and I was very impressed! The Bank Robber casts very nicely with a lot of reserved power in the back end! It bombs out casts quite nicely but is still super light weight and sensitive. The Polyleader was great! Easy to attach and worked perfectly to get my fly down to where I needed it!
I started out on one of my favorite stretches. My third cast I landed a goldeye! What a way to start the year!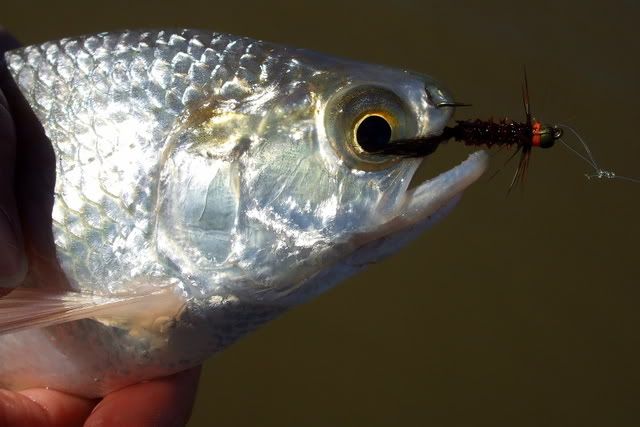 I continued working the stretch and picked up a couple sauger and a decent little walleye. They were hitting hard although few and far between. The fly I switched to was a streamer with a fish skull head to add weight. The hot colour for me was brown/tan/white.
A few fellow fly fishers also showed up to join in on the early season fun! Talking to the other guys the consensus was that streamers seemed to be the hot ticket, although Joel managed to catch 3 small pike on backswimmer patterns. Pretty funny and unusual.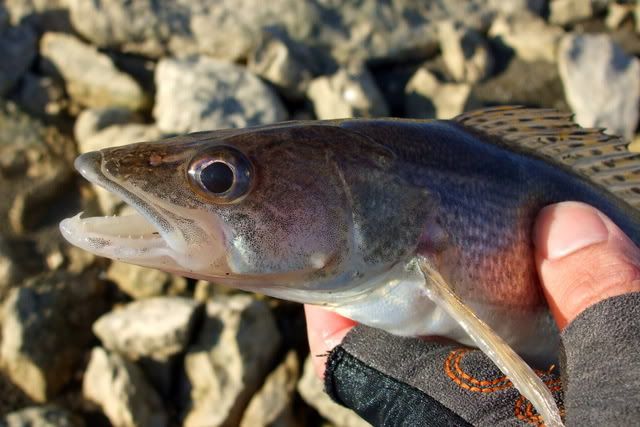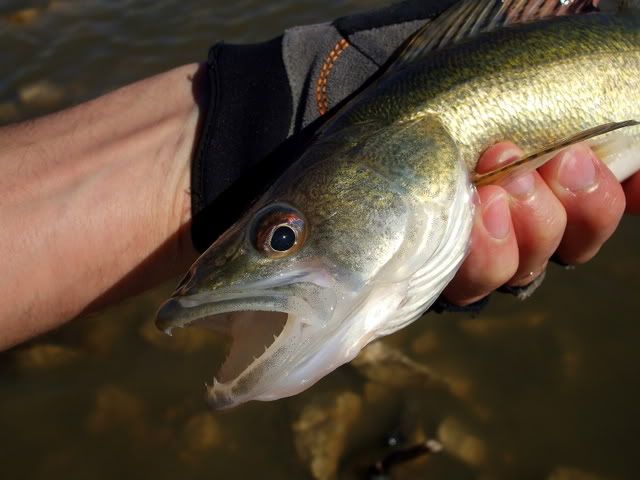 A few other fly fishers showed up and it was great to fish with some good friends! We had the stretch all to ourselves and everyone was able to get into fish. Stephen was able to catch two nice catfish as well! Bonus! Channel Cats in March…how sweeeet!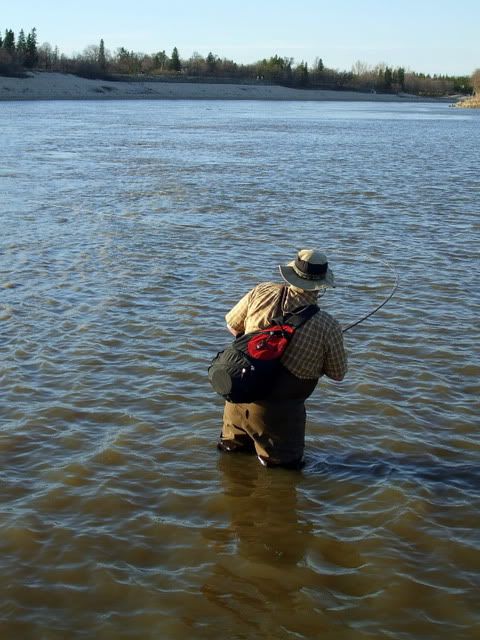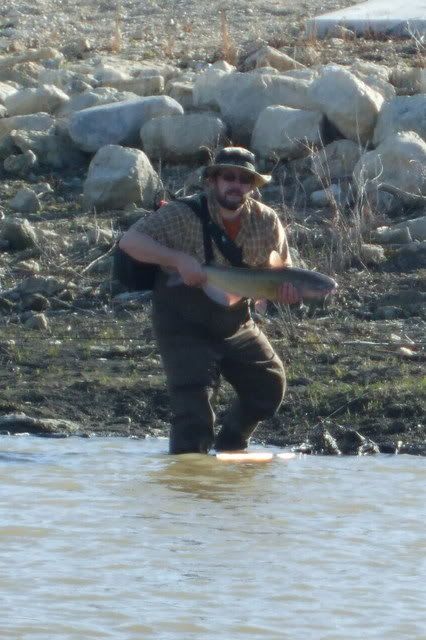 As the sun waned, the breeze started to die out and I decided to cast a wee bit longer after taking a break to chat and take some pictures. I ended the day with two great walleye! Both had very bright iridescent green backs…hence their nickname "greenbacks". The last fish of the night was a beauty 24″ walleye!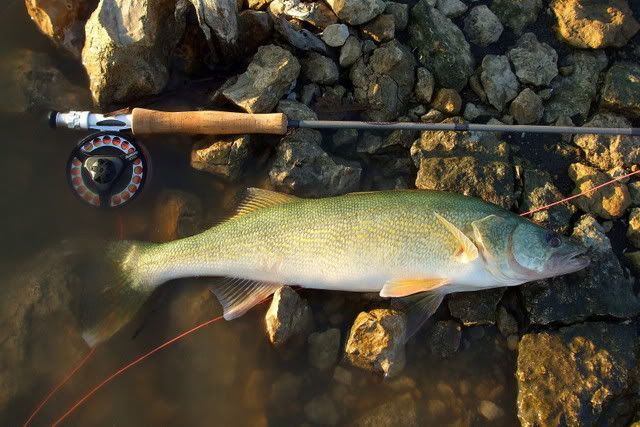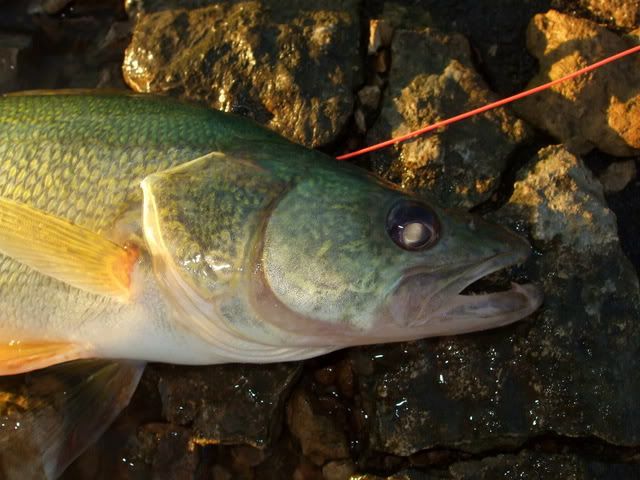 I still can't believe how nice it was out there especially for it being only March 22! I didn't even care if I caught anything, just being out, casting a fly rod; that's what it's all about. Catching a few fish was just a bonus in my opinion. Sharing the water and sharing the experience with fellow fly fishers was equally rewarding.
A last photo to remember the day. Some goose tracks that I thought would make a great photo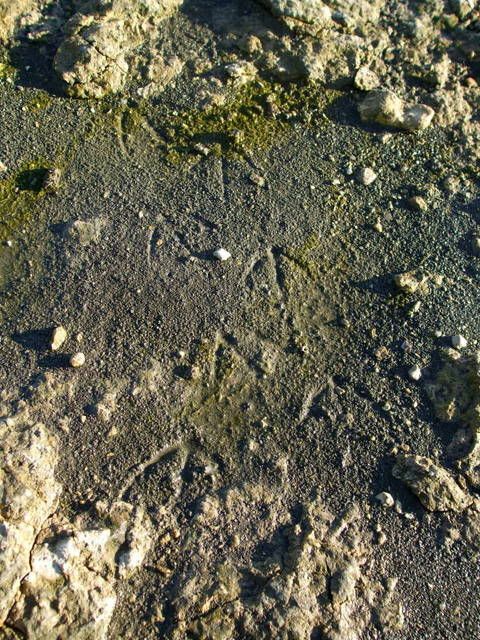 http://weedbed.blog.com/2012/03/early-spring-outing/
Nick